Please welcome the other half of the beautiful Bright Young Twins due! Today Harriet is bringing you a delightful guest post on vintage wedding things—something I share a bit of a weakness for too. Thank you both for your lovely guest posts this week!!! – ♥ Casey
Hello! This is Harriett, the other.. slightly more unhinged half  of Bright Young Twins. I am so happy to be doing this guest post for the lovely Casey and getting to show our little part of the internet to all you wonderful ladies, (and gents… if there are any lurking about!).
So I have a confession. I have started collecting Antique wedding dresses and accessories and started wafting round my apartment in them like Miss Havisham. I don't have a fiancé, although I was until a few months ago dangerously close. However this hasn't dampened my enthusiasm and obsession with the romance of weddings. I thought it would be fun to share with you my little collection today, maybe any of you out there who are planning their special days will leave with a little inspiration, and those of us who aren't… well we can just keep playing dress up!
This Thursday when taking our weekly stroll around Spitafields Antique Market in east London, I stumbled upon this beautiful 30′s veil and gloves set in their  original box. I simply couldn't resist! The Lace is so fine and in amazing condition, I am wearing it in the first picture with a 20′s deco beaded belt as a head dress. The gloves are pure silk with 3 peal buttons each, although the fingers are a little to long for my child like hands.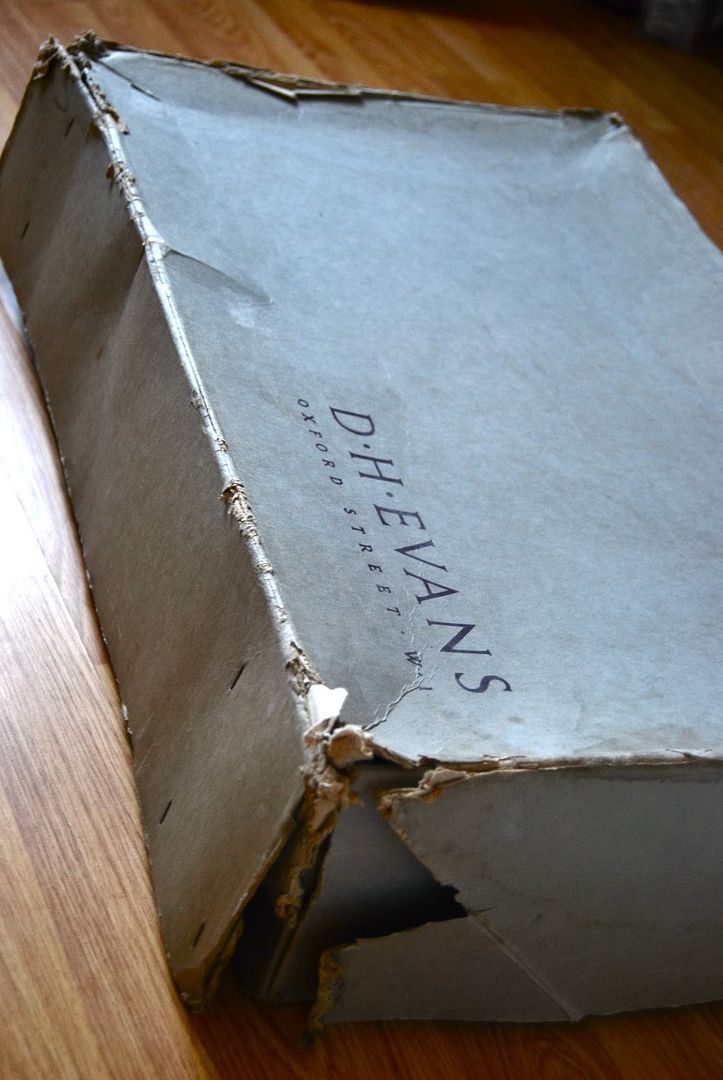 Inside this box, lives the most special vintage garment in my wardrobe. An original 20′s ivory silk wedding dress. Purchased from Oxford street this would have been a very expensive item in its day!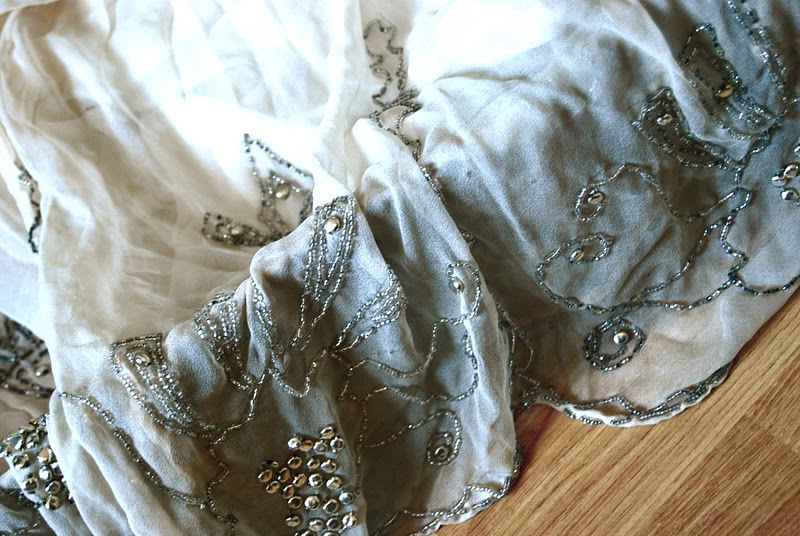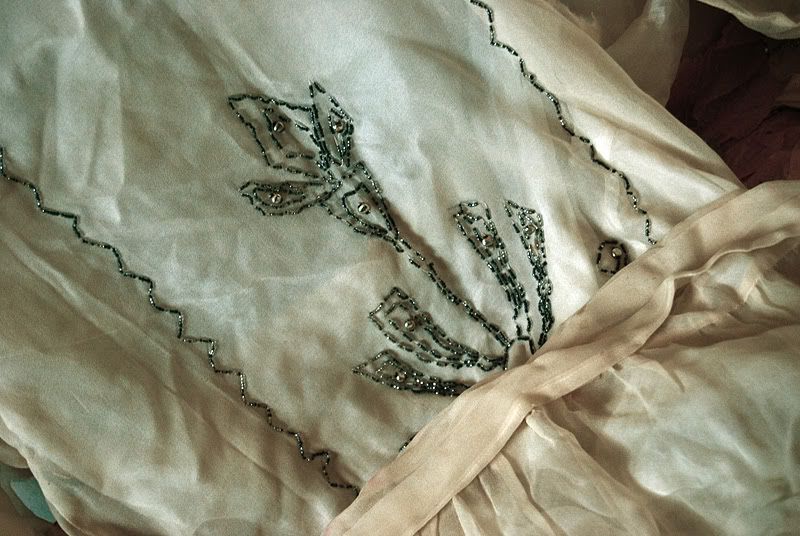 Unfortunately it is far to delicate to display on a hanger. It is in need of some urgent repairs to the shoulder seams, however the beading is so beautiful I just had to share!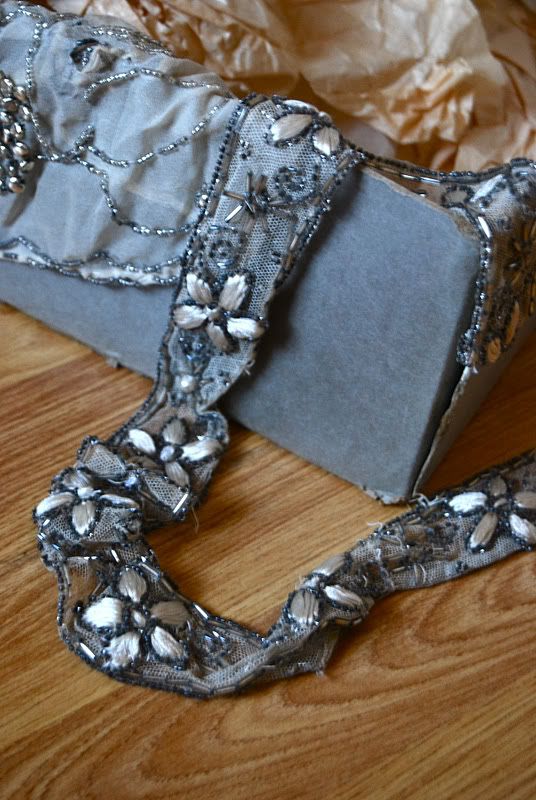 This is the dresses original belt, but i prefer to wear it as a head band.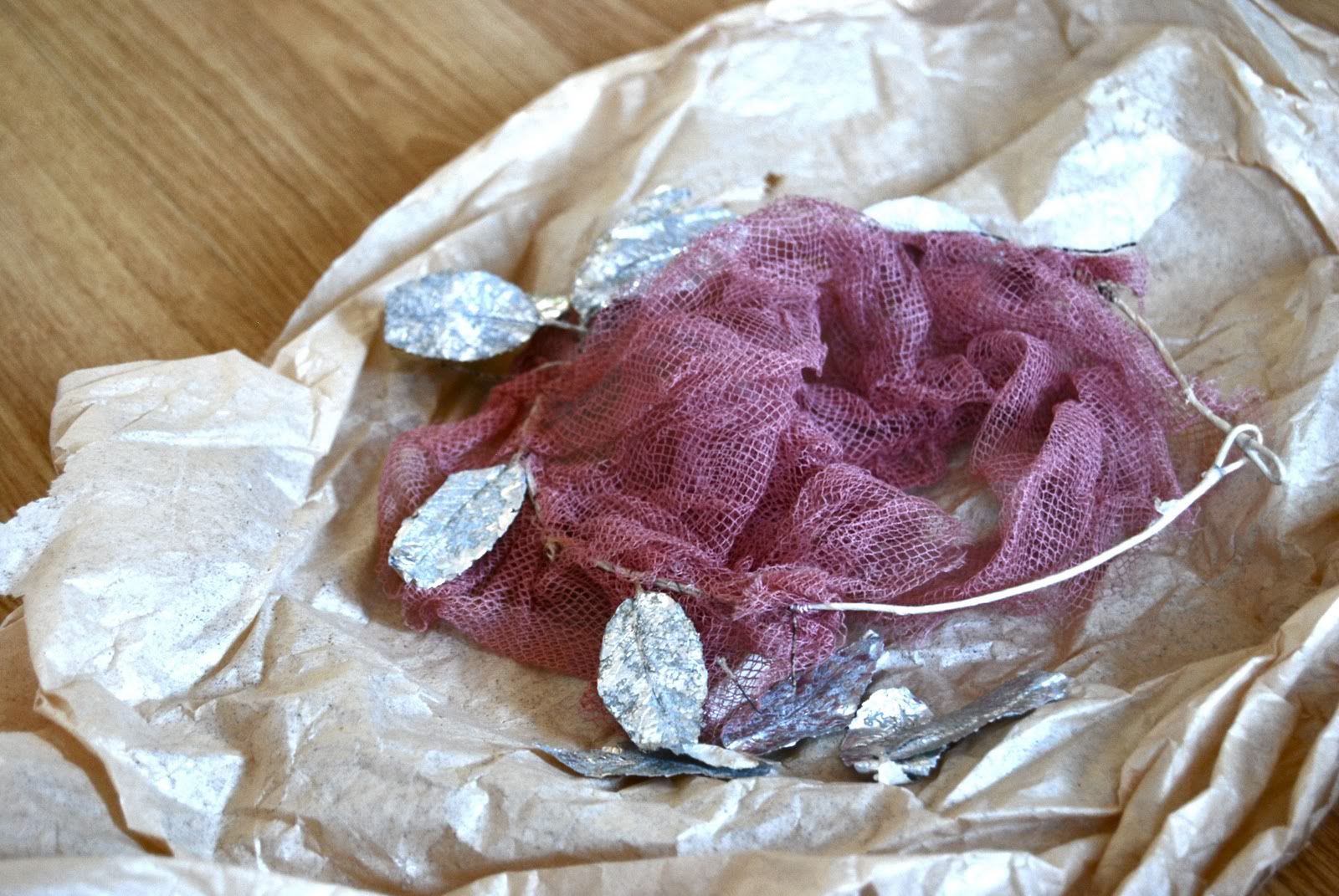 This beautiful head dress came with the wedding gown, but I don't think they were originally created to be worn together. The leaves are made of a silver foil, attached with wire to the band of which drapes the most delicate pink netting.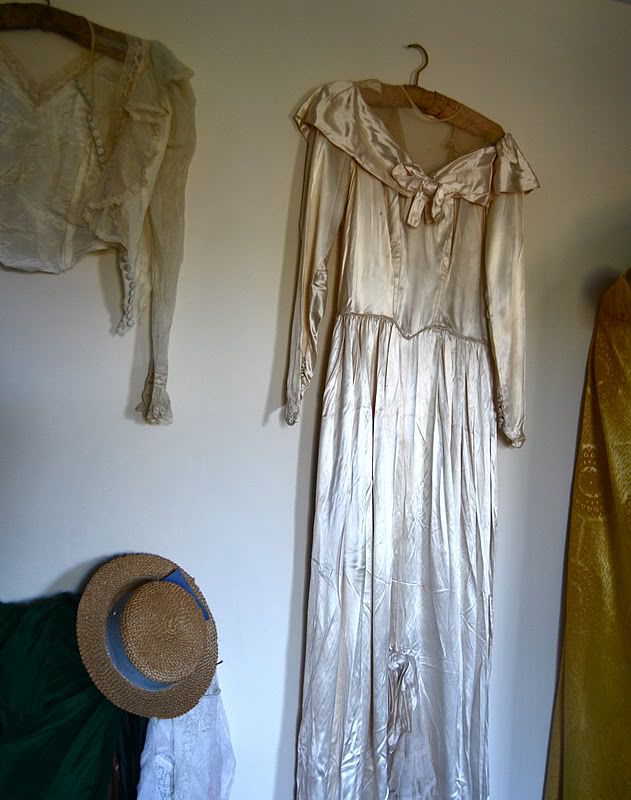 This is my 30′s silk wedding dress, that I picked up for a snip due to the staining on the back. I just fell in love with the sailor collar, net inlay and row of covered buttons.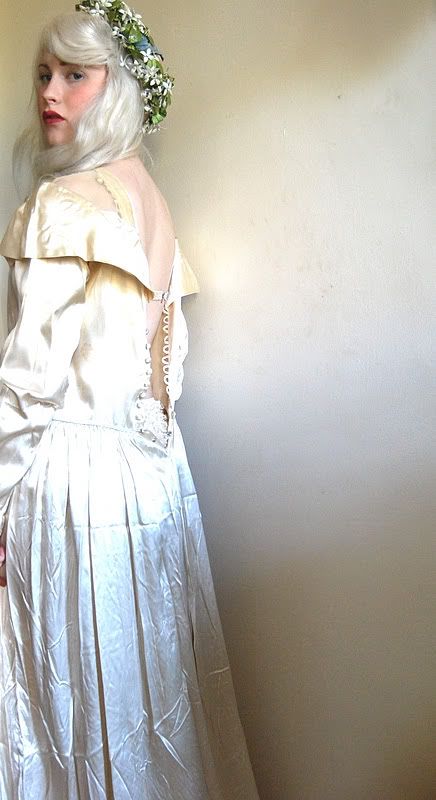 And here's me prancing around in it, like most of us used to in our mothers at around 8 years old. I sadly never grew out of it! Next on my list is a 20′s wax flower head dress, and a pair of silk wedding shoes!
Thanks so much for reading, I hope you all enjoyed a peek into my little wedding obsessed world!
Harriett xx